Liam Mulvaney for GI Friday: Peculiarities of Legal Regulation in iGaming Market
The unintended consequence of over-regulation? Liam Mulvaney says strict local regulations are making grey markets far more attractive for suppliers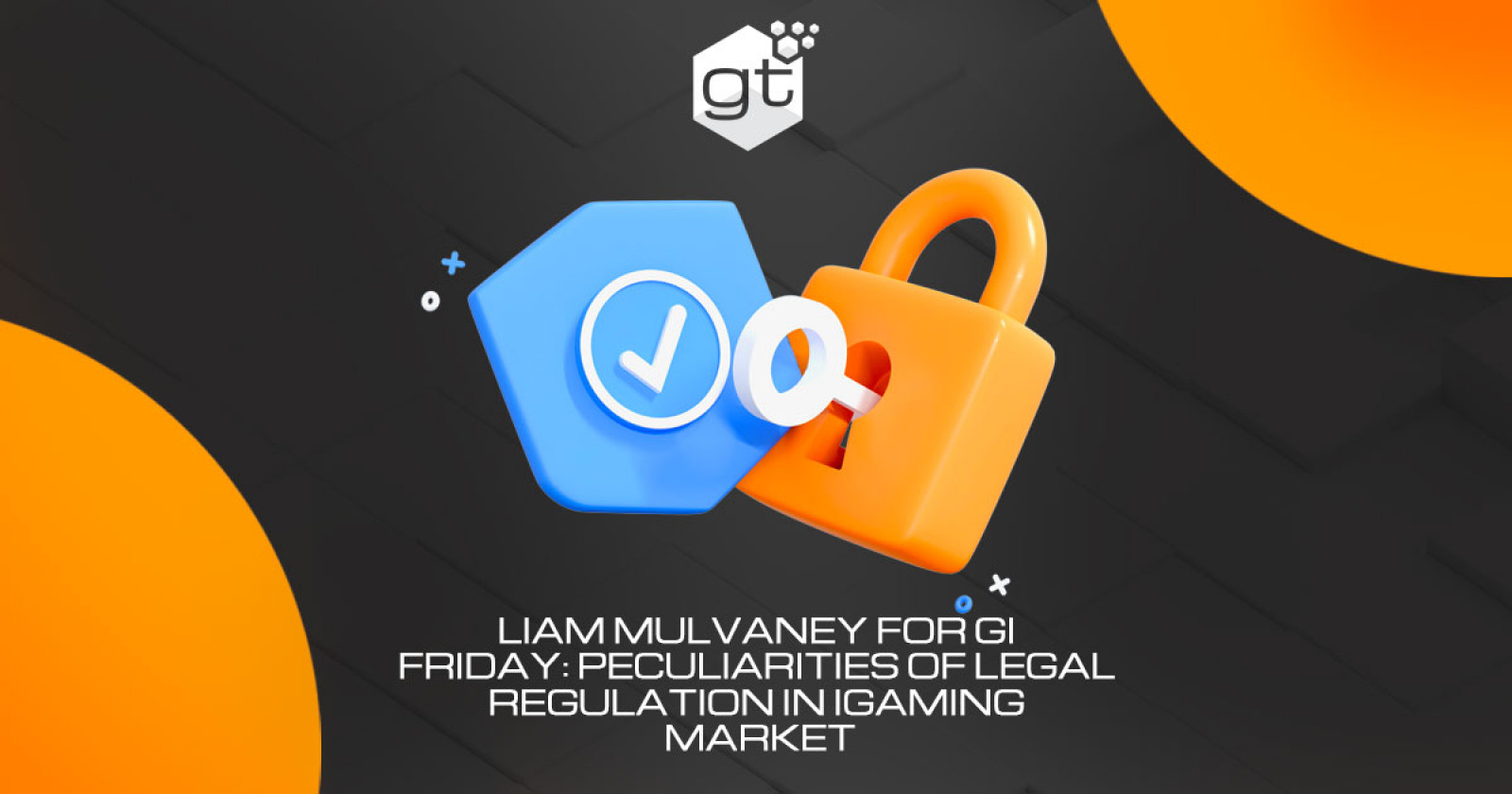 Liam Mulvaney, Commercial Director at Gamingtec, shared his views on the unintended consequence of over-regulation.
I just want to start by saying I am in no way against regulation and licensing. It is imperative that clear standards are set and met by both operators and suppliers to ensure players are properly protected at all times.
Global licensing jurisdictions such as the Malta Gaming Authority (MGA) and the Isle of Man Gambling Supervision Commission have emerged as leaders in this regard, with the operators and suppliers that hold their licences among the most trusted and reputable.
The problem for these organisations is that they also have to meet local licensing requirements in a growing number of markets including the UK and, most recently, Germany. This double layer is making it increasingly difficult for businesses to survive, let alone thrive.
For example, the MGA sets requirements when it comes to RTP and spin speed, but the Gambling Commission now requires suppliers to meet different standards, including a three-second minimum spin speed and no autoplay. Then, in Germany you have stake limits in place on top of spin speeds and of course heavy taxation considerations.
The unintended but inevitable consequence of this is that operators and suppliers are turning their backs on these globaland local regulated markets. Just look at how many operator brands have withdrawn from the UK over the past 18 months. Others are entering unregulated markets where the going is a little easier.
These shifts are player-driven because regulators have, unintentionally it must be assumed, penalised the majority of players to protect the few. It is a necessary precaution perhaps but one which is top heavy, and has led to players seeking casinos that can offer them bonuses and gaming experiences more aligned to their preferences.
The industry understands why regulators are taking these steps, but it must not be a case of action for the sake of action. Requirements must be researched and considered, and actually improve player protections. At the same time, they must still give operators and suppliers space to grow. My opinion, and that of many others, is that it is action for the sake of action and ultimately this has had a detrimental impact on game development, and other service providers in the UK market. Instead of developers being creative and innovative, they are instead having to curb creativity to align with the apparent whims of regulators.
This in turn is impacting the commercial viability of studios (especially smaller ones), which is why some are shifting focus away from regulated markets; and instead are developing titles for operators targeting emerging jurisdictions where there is more freedom to be creative and innovative.
There is growing appetite for these games – even among operators that target locally regulated markets. This is because tight regulation squeezes margins, and operators have to look to other markets to offset this if they are to continue to grow.
And just because an operator or supplier chooses to work in an unregulated market, it does not mean they are not achieving gold standards when it comes to responsible gambling and safe gaming – by holding a global licence from a jurisdiction such as the MGA, they are.
Operators, game developers and platform providers absolutely do not want to engage underage players or encourage players to gamble irresponsibly – not only from a moral perspective but a commercial one. Healthy players are happy players that will remain engaged with your brand and games. Why would the industry risk burning out its player base? It would be commercial suicide.
It is in everyone's best interest to run online casinos, and design and develop games that deliver entertainment and fun but within a safe and secure environment. I believe global licences allow for this, without the need for local regulators to tighten things further. Local regulation seems to be the way the industry is heading but, in the meantime, I think we will see more game and platform providers grow in grey markets where they are free to do what they do best while still making sure players are protected.
The original version of this column has been published by Gambling Insider on April 30, 2021, in their weekly GI Friday