Liam Mulvaney for Gambling News: "Gamingtec's Tomorrow Is to Become the Recognized Name in the Space of B2B Providers"
Conversation with Gamingtec Commercial Director Liam Mulvaney focuses on taking a closer look at the white label solution that has powered many excellent operators in leading markets around the world.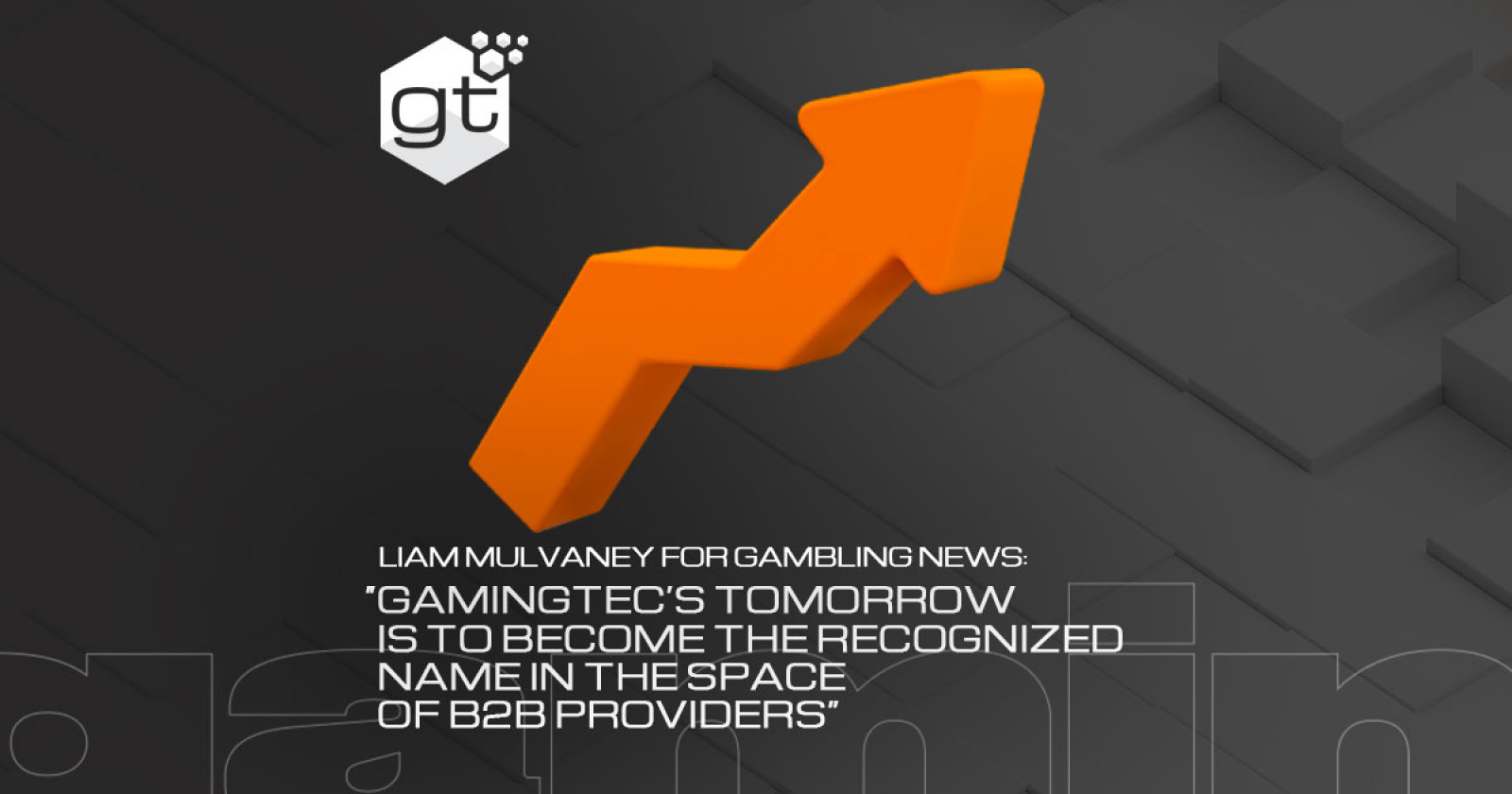 Liam Mulvaney, Commercial Director at Gamingtec, shared his views on the future of Gamingtec as a leading B2B platform provider in his interview on Gambling News.
As Gamingtec's name suggests the company is dedicated to building a series of software suites that empower sportsbooks and iGaming operators around the world, and particularly in places such as India and Latin America where the company has been able to deliver its turnkey products to a warm reception by businesses and consumers.
There is a lot that Gamingtec brings to the table today, from a dedicated CORE platform to global payment solutions, to the most popular casino games and providers, along with dedicated sportsbook software.
Gamingtec is taking a regulated approach to any market it enters as the company is convinced that following in the industry's best practices is the only sustainable way forward. Delivering state-of-the-art white label software is in Gamingtec's main focus and it has been successful in developing dedicated solutions for trusted brands worldwide.
GN: Can you tell us a little more about your turnkey solutions and how you have decided to provide not just an individual service but a wholesome approach to helping operators launch?
L.M.: The easy way to describe it is that we tried to take on a more modular or flexible approach. The casino suite can be taken separately or as part of the platform services, so too our payment gateway and other functionality. We have also strengthened our front-end design to make sure that we deliver a brand that is as unique as our partners. This makes sure that their sites are not just a copy and paste but a custom design. We have also devised a set of different commercial models that should cater for most startups.
GN: Is your product tailored specifically to one region or jurisdiction or do you adjust your platforms to meet specific consumer and market demands?
L.M.: Although there is no such thing as one size fits all, it's also impossible to have a fully customizable platform that will cater for every need. We have tailored our software from a technology perspective and made sure that it meets best practice from regulated markets, offering a stable solution for operators and players alike. Using these best practices is allowing us to grow further in emerging markets. On a turnkey solution, this means that the platform is flexible enough to handle most local licenses accordingly. There is an element of customization per market but in most cases, operators can use our base set of regulations allowing them to be respected and trusted in most jurisdictions.
GN: White label solutions are certainly handy to operators as they bring in the third-party expertise that operators may lack. Is there a downside to this model at all?
L.M.: These solutions have always been important for operators looking for a leg-up in launching their brand. In the past few years it has been getting harder and harder for start-ups to get the suppliers and platforms they need in a timely manner; we are even seeing white-label solutions become popular with well-established brands. Such solutions were always deemed temporary, but they seem to be becoming more permanent with the right partners. The downside is control, as owning your own platform and services will always allow you a degree of flexibility that cannot always be offered by a service provider.
GN: How does a sportsbook stand to benefit from teaming up with Gamingtec as its platform specialist?
L.M.: The major benefit is immediate access to years of experience and technology, plus all of the third-party providers that are needed for a successful launch and operation of your business. It is in essence a "just add traffic" model. To be successful you still need to have a good base of marketing to be able to continuously drive traffic to your brand, but we will handle the rest.
GN: With so many integrations and jurisdictions going on, do you find it challenging or even difficult to uphold responsible gambling standards?
L.M.: The simple answer… yes. It's amazingly challenging. Especially on the white-label side where we still need to offer a strong standard of responsible gaming even if we might be operating in an unregulated space. Since our platform is still compliant with licenses like MGA, UKGC and others, it follows their policies accordingly. Our platform is also on the way to being certified for B2B operations in Portugal and is also compliant with Croatian regulations.
GN: How has the iGaming and sportsbook industry changed since you joined it? Have there been new developments that make you remember a year by since you got involved?
L.M.: Well for one it has taken on a sense of maturity over the years. There was a time when you could have easily considered it to be a Wild West scenario but over the years with regulations and more awareness of responsible gaming, it has become imperative that as a platform, we offer all the tools needed to be compliant. The regulated space has become saturated with the bigger players taking more and more market share daily, but at the same time it has stifled margins for B2B and B2C alike. A few major developments were the opening of the US and how that has taken shape ever since. Technology advancements and licensed features such as Megaways are other developments that have redefined the industry landscape.
GN: What's Gamingtec's tomorrow like? What is the big event you are looking forward to in 2021?
L.M.: Gamingtec's tomorrow is to become the recognized name in the space of B2B providers. We have the technology to back it up and a robust platform that can cater for most needs. This will allow us to grow our presence in an ever-increasing number of markets.