Hugo Nogueira speaks about clients and Gamingtec's plans for 2023
Hugo Nogueira, our Head of Marketing, talks about company developments, clients and future plans in an interview during ICE, London 2023.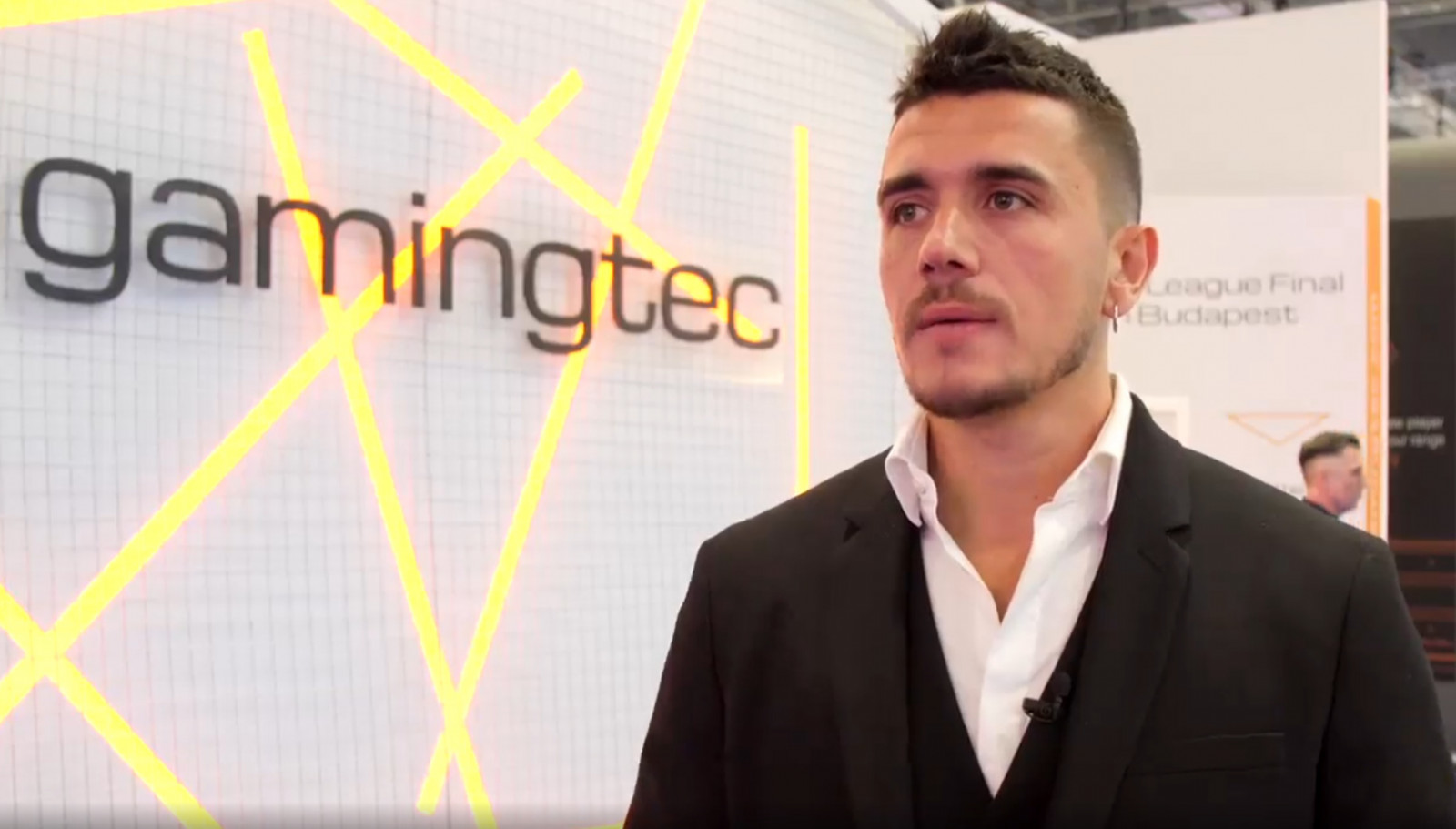 In an interview during ICE 2023 in London, Gamingtec's Head of Marketing Hugo Nogueira reveals the company's plans for this year, how and what we are doing differently from the competition, working with clients, and novelties in the works. You can watch the full interview in Spanish, or read about it in English below:
What are Gamingtec's plans for 2023?
Hugo: With Gamingtec's business plan for 2023, we're looking to grow as a company. To stand out among platform providers in the market. We have, therefore, developed a strategy that sees us visiting different events. The most important in Europe, and with a focus on Latin America - a new market of interest for us, including Brazil, as it is essential for Gamingtec to begin to grow in this area. I believe that the products we are creating will help new clients' business operations work from day 1 with total peace of mind. And this will be our focus - to grow, to continue distinguishing ourselves as a highly competent brand in the market. Helping our clients from day 1 to launch their business operations in their target markets. And I believe it will be a great year for us.
How does Gamingtec help its clients to launch a new brand? How is it different from your competition?
Hugo: The main questions we get asked when we sit down to talk with our new clients tend to refer to the doubts they have regarding certain legal aspects or the functioning of the platform. We, therefore, have a large human resources team that can advise our clients from the very first meeting, to understand their true core needs. This means that we will only offer a solution that suits our clients. If the first meeting raises specific requirements, we will tailor the products we prepare for them as necessary, and this is the idea - for clients to feel supported from day 1. This is what sets us apart, that we have human support behind us, that you can trust 100%. We also aim to facilitate our clients' online business operations, to provide a bird's eye view of everything that concerns their business. I think that's where success is going to lie, helping them from the very first minute to grow with us in the market. Clients will find working with us to be a highly fruitful venture.
Is Gamingtec preparing something new to launch in 2023?
Hugo: In 2023 Gamingtec is working to launch a new product. It's called "Origin". The role of Origin will be to zero-in on the target market of reference. We find out the country's most popular payment methods, the games that are the most important for the potential customer. All legal issues are taken care of from the very beginning, so when the client decides to join Origin, they're launching a product that will start working immediately, because all the most important aspects regarding their business operations will be included within the product. In other words, everything our prospective client may want to use or need to use within their business operations will be ready and working from day 1. What does this mean? - that we are targeting each country individually. We don't offer a "one size fits all" product. It depends on the client's location and where they focus their business operations. It is, therefore, a product that is 100% targeted and 100% designed to start working immediately. So, I think this will be our focus for 2023 and the way we will stand out even more from the competition.