Which payment methods do operators prefer in markets worldwide
Not many people know that the flow of money in countries across the world is not equal throughout. Let's look at the case of how igaming operators form their choice.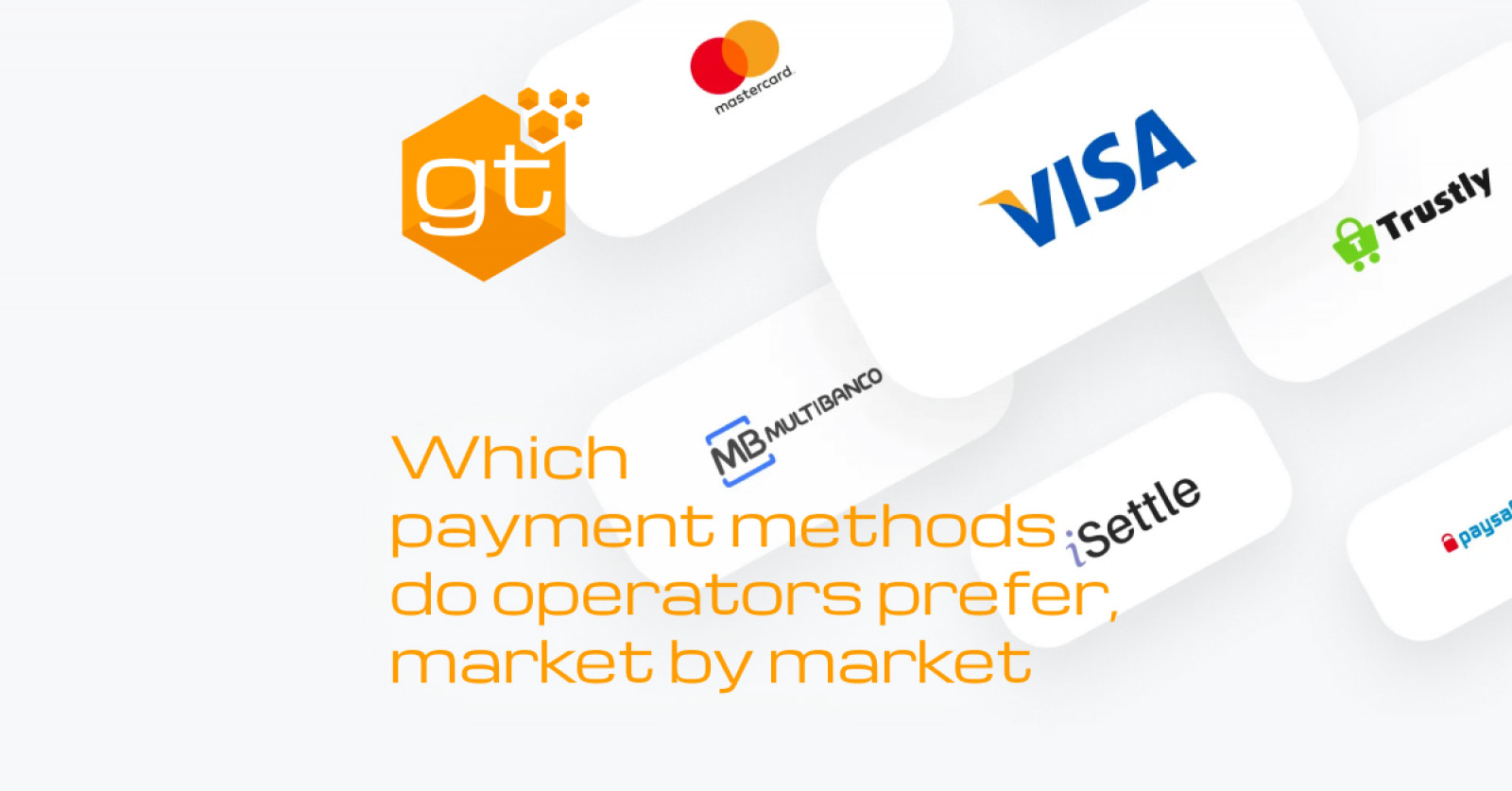 A few different factors determine preferred operator-preferred payment methods, including legislation, infrastructure, e and mainstream popularity (i.e. prevalence in other aspects of life, not just online gambling). When it comes to a payment gateway for gambling, operators, like their customers, will 'prefer' methods that are secure, guaranteed, convenient and within the bounds of the law.
Let's take a closer look at how the picture varies market by market.
Europe
Card payments
Credit and debit cards, generally under the aegis of the global behemoths of Mastercard and Visa, are widely used and accepted across the continent. In addition, there are a few different digital payment standards that are specific to countries or regions that operators are happy to accept.
One caveat to the blanket statement above about credit cards being. Since April 2020, in the UK it has been illegal to use a credit card to participate in gambling activities with the minor exception of playing the National Lottery and thus supporting its 'good causes'. Similar card legislation exists in Germany with a specific ban on Visa and Mastercard usage for online gambling transactions.
Bank payments
Direct bank transfers are often allowed , and frequently opted for third-party services like iDEAL (very popular in the Netherlands but used within the Nordic countries, too) and giropay and Sofort (also known as Klarna) enjoy significant popularity amongst Euro gamblers.
Third party and e-wallets
Paypal is probably the best known third party/wallet Skrill Paysafe Neteller
Cash
Some operators might allow cash to be deposited into a customer's account via partnership with physical location betting shops.
North America
US & Canada, Mexico
Alongside Visa and Mastercard, in the US and Canada there are other ways to pay including Skrill and Paypal. Interestingly, Paypal market penetration in Canada sits at a fairly low level with homegrown electronic transfer alternative Interac, which has been in place since the mid-90s, significantly preferred.
Payment methods preferred by businesses operating in the Mexican market take in a decent range of options. Standard credit and debit cards from the multinational giants Visa and MasterCard are well represented, as is ToditoCash, a local prepaid card. E-wallets like Skrill are also gaining more popularity and therefore more traction with operators.
South America
Operators in South American markets cannot afford to be blithe about a one size fits all approach. Although credit and debit cards might make up the bulk of transactions in other markets, it's worth being aware that while 55% of adults in Latin America possess bank accounts, only 19% possess a credit card. (Source: Mastercard "Digital Banking in Latin America" 2020). Credit and debit usage for online gambling is popular, and local card brands might sit alongside the global giants. However, it's worth being aware that for optimum reach, alternatives to card payments should be offered.
Because of this, bank transfers are common, as is cash and e-wallets - with the ones used depending on where in the region you are (PagoEfectivo is popular in Peru, while in Chile it might be Servipag).
Africa
The unconventional, wireless infrastructure of the continent is echoed/amplified/ evident in payment systems. Mobile banking is far more common in countries with high levels of adult mobile phone ownership than a bricks and mortar bank account would be. Several mobile payment systems are therefore popular across the continent, with M-Pesa, GTPay and relative upstart RAVE are market leaders with the latter two particularly enjoying success in Nigeria, the continent's most popular country.
South-East Asia
In this region, e-wallets are preferred. China is a country where Mastercard and Visa have no foothold, with AliPay and WeChat Pay the preferred means. Online gambling is largely illegal in China but offshore operators may offer those payment options to entice Chinese users.
The situation is different in a country like Thailand, for example, which does accept Visa, American Express, and Mastercard (amongst others), although the preference for digital wallets is also in evidence here. It also offers its own system, Thaiepay, and it's a popular way of making payments as an online gambler. In the Philippines, Skrill, Neteller, and Paysafecard enjoy popularity alongside Paypal and local e-wallet service GCash, which today has been around for almost 20 years.
South Asia
India has a sophisticated unified mobile banking system, which means that there are different payment options for consumers to choose from. These systems are secure, trusted, and reliable and have a very high uptake rate with PhonePe and PayTM amongst the most widely used.
Australasia
Preferred methods in Australia and New Zealand are similar to those of Europe. Both countries are currently in the midst of contemplating a ban on credit cards being used for gambling, while some of the countries' banking groups have taken the initiative to restrict credit cards gambling for their customers.
A special mention goes to cryptocurrency - anonymous, borderless, and accepted by a growing number of online gambling platforms, including some providers, which are crypto only.
High fees and processing times can put off users and operators alike, as can the fear of volatility not usually as with a fiat currency.