When is it appropriate to go for a white label gambling solution?
It's a common misconception in the iGaming field to misrepresent what a "white label" solution is and its use. Let's debunk.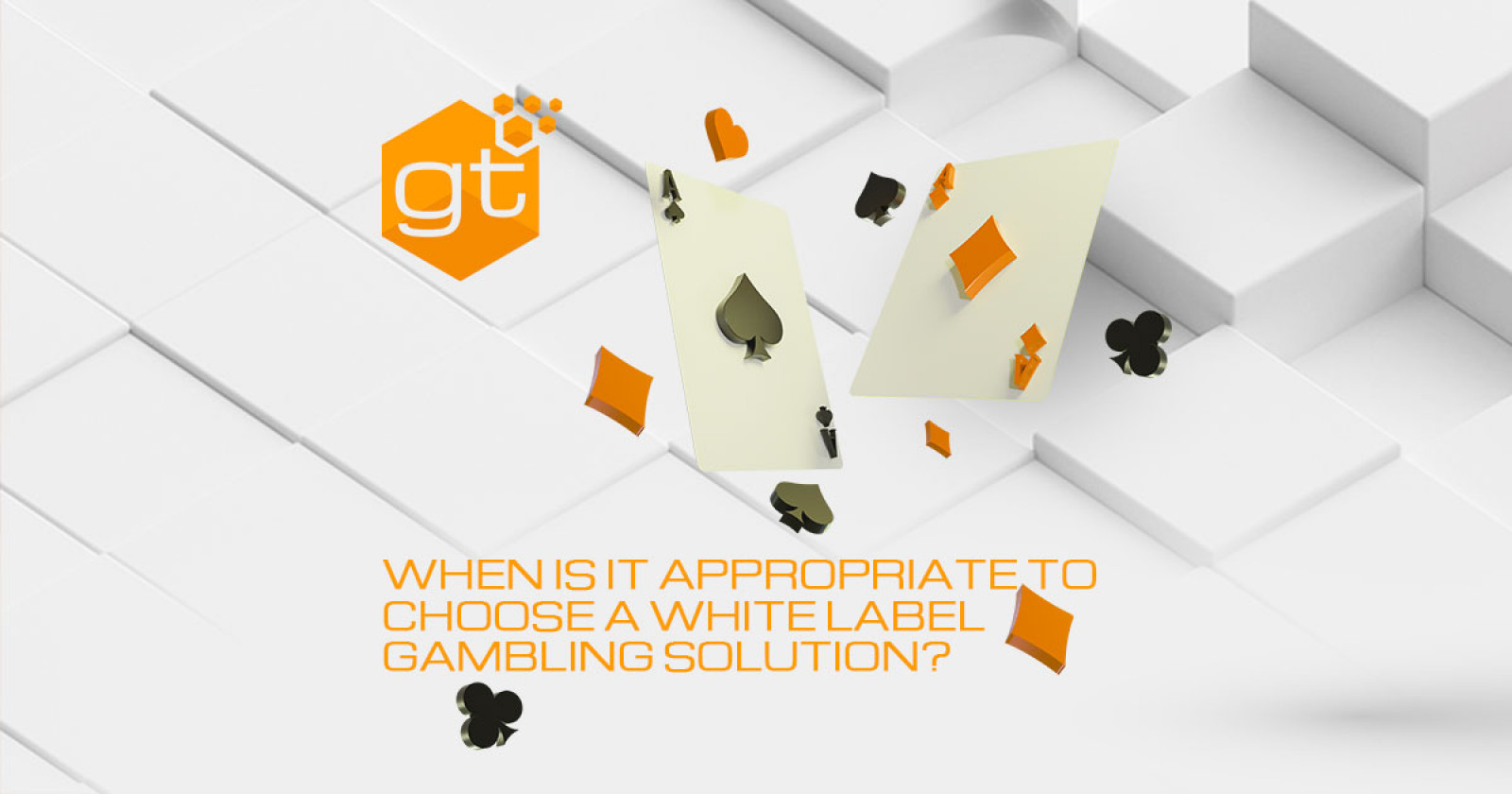 What is a white label solution?
Across the business world, no matter the sector, the white label concept usually applies to a product produced by one company to be brought to market by another. When it comes to the iGaming world, white label solutions allow entry into online gambling without the costly, time-consuming and difficult task of creating back-end architecture and front-end user interfaces that would be necessary if building a platform from nothing.
White label solutions appeal to a range of business operators (usually known as 'marketers'). Below, we take a look at who should consider using a white label iGaming platform solution.
New to the market?
No matter how savvy you are, it's hard to argue that branching out into a new area of business isn't sometimes incredibly daunting. Of course, nothing in business can be labelled "risk-free", but a good way of mitigating risk in an unfamiliar sector is using a white label solution: enter the online gambling marketplace at lower cost, and with less exposure to risk because you can be more certain that your product while function as expected, without the need for lengthy beta testing, debugging and performance tweaking. Huge amounts of technical knowledge or experience are not required either.
Budget
Traditionally, a white label gambling platform is a cheaper way to sell products without having to take on the cost and risk of manufacture or development. White label solutions, although off-the-peg, don't need to feel generic, lifeless or cheap.
Linked to the idea of being new to the market is the idea of not spending too much on a new investment - and using an iGaming white label solution can be useful for keeping costs down.
Probing the various markets
In addition to their cost benefits, white label solutions offer a way to try something new/expand a business portfolio while mitigating risk, especially in terms of upfront cost and time to market. Want to test the viability of a particular product with a particular demographic? A white label solution allows you to do so efficiently and comprehensively.
Time constraints
The mantra "time is money" is old as, well, time. Working with a white label producer to create your branded iGaming platform can see you up and running is as little as 6-8 weeks.
Legal issues
Legal compliance is no laughing matter - no matter what you're selling or the sector you're in. However, it is often especially true of working in the online gambling industry. Jurisdictions can vary within the same country. A good iGaming white label solution understands the legal requirements of a given jurisdiction, and always works within those bounds.
Is a white label solution the correct approach for me?
If you're looking to enter the iGaming market on a budget, a white label iGaming platform solution might be the right option for you. Alongside the ease, it is a relatively quick, low-cost and potentially flexible way to enter the online gambling market.
If you're looking for more creative control, have a more specific vision in mind, or require a host of specialist functionalities or features for your iGaming platform, then you might be better suited to a more bespoke level of service - or even developing your platform from scratch - to achieve your ideal goals. However, if you're hoping to develop an iGaming platform in-line with other existing branding/products in your business portfolio - a white label solution could be for you.
What should I look for in a white label gambling platform?
If you decide to go down the white label route for your iGaming operation, you want to find the right balance of features and benefits: convenience, reliability, cost and function. Make sure that you work with a producer that offers smooth user experiences no matter the architecture your users are on (platform optimization for a range of mobile devices, even in 2023, can too often feel like an afterthought).