The necessary actions to launch a successful online casino
The process of bringing a brand new online casino to the market can be tedious without knowledge and assistance. Let's learn how to approach this.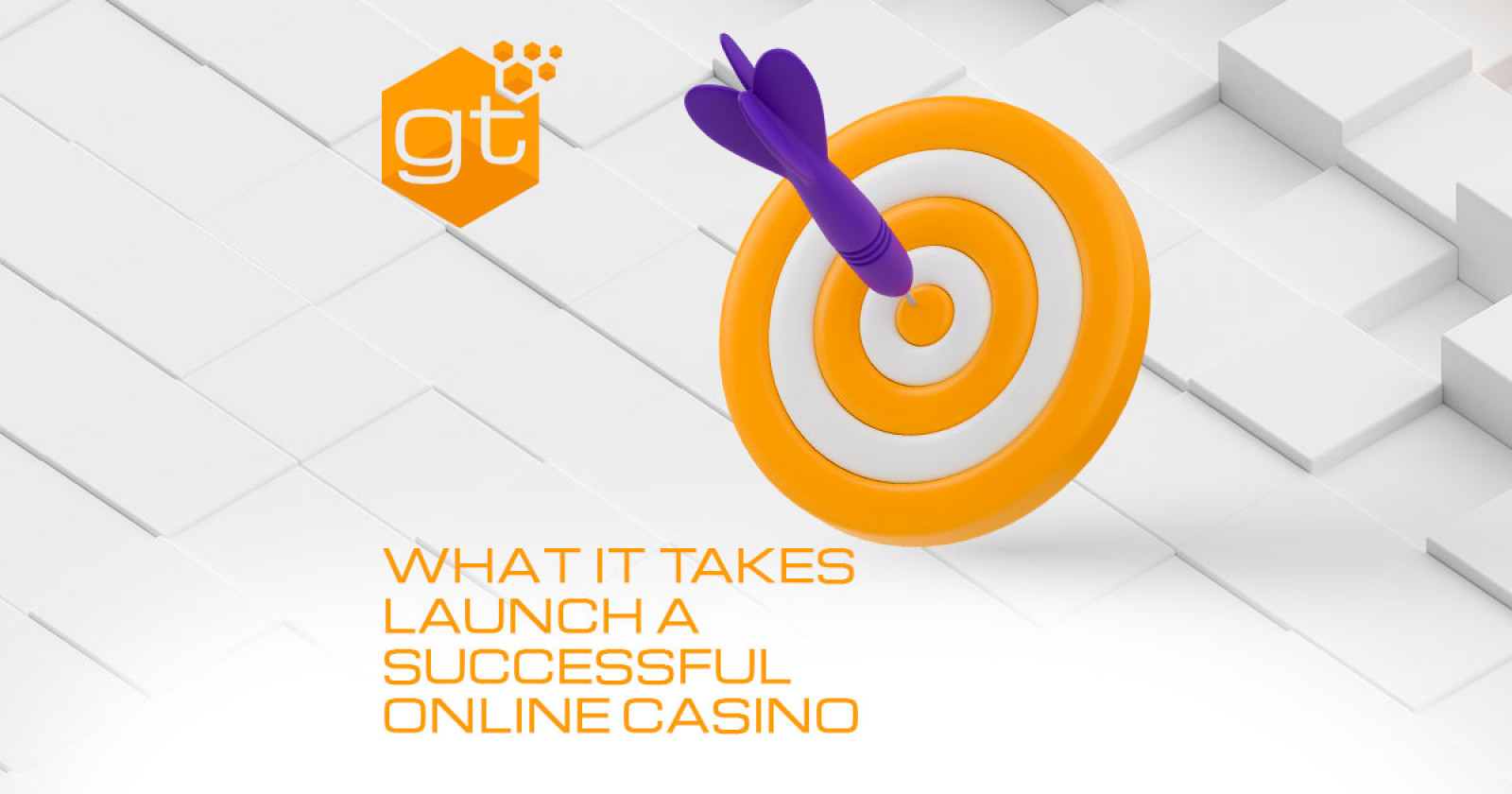 Anyone who tells you that launching a successful online casino is easy should probably be questioned a little further. Similarly, anyone who tells you it is impossibly hard should also not be lent too much credence. As is so often the case, the truth lies somewhere in the middle, and will also depend on the metrics that you're using to define success.
The Golden Age of Online Casinos, despite the regular assertions by industry insiders and outsiders alike, is not dead. There is more regulation to adhere to, more compliance to consider, but there are also a host of technologies that make online gambling more secure and more reliable. In turn, this means that users who might otherwise have been dissuaded from gambling online due to fears over scammers, fraud, hacks and other security threats, are reassured enough to take the plunge.
Far from being in a decline from "the good ole days" , the online casino market is bigger, better, brighter and bolder than ever. Market saturation, where there is too much of a single product or service available so that supply far outweighs demand, again is grossly overstated and incorrectly heralded. There is still room in the iGaming marketplace for new online casino ventures. So whether you're new to online gaming software, or hoping to better figure it out, read on to learn more.
What kind of platform to use
The platform that you choose to use for your casino is likely to be based on how much time and money you feel you have available to you. Companies exist, to a greater or lesser extent, to help you create your own casino platform with a plethora of online casino software. Options vary from off the peg, with standard templates and limited choice to a bespoke vision built from scratch by a freelance developer, with a lot in between.
Adapting an existing online casino solution to carry your branding, for example, will be quicker and cheaper to get online than anything with bespoke architecture built from the ground up.
Target audience / markets
Knowing who your audience is - age, gender,location, spending power and enticements - vital. You are unlikely to be able to win over everybody but doing everything, so creating an online casino that doesn't have a strong identity seems like a weaker option.
Live casino
There's no need for the online experience to miss out on the buzz of the social: Casino games streamed live can bring a taste of Monte Carlo or a bit of a 'Vegas vibe' directly to your patrons' screens. Fronted by genuine croupiers and dealers, and combining the thrill of gambling live with others in real time and hosted by real dealers, live casino games allow players that human-to-human touch.
Graphics
The days of online casinos getting by on inferior graphics are long gone. Users' tastes are far more sophisticated, and higher graphics standards have become the norm as far as expectations go. Better graphics have found their way into every aspect of online life, not just gaming and gambling.
Graphics that look good and work seamlessly across devices, without causing too much pull on memory and processing power are pretty much a consumer default requirement.
The flipside of this means that users might not notice good graphics half as much as they would poor graphics - it's simply the bare minimum of what they expect of your platform. Working with studios with a strongly graphics-led practice will mean you're not talked about for the wrong reasons.
Games portfolio
It almost goes without saying that a 'good selection of games' would be an asset to an online casino. Few would disagree, however what exactly constitutes a good range of games?
In many ways, it depends on your user base. Having a good idea of what is popular in your area/among the users you want to focus on is a good start. Some unfamiliar games, or games with an innovative twist on an old favourite, are a great idea for players who might become bored with the familiar or for those who enjoy novelty or like to be pioneers in new finds.
Payment methods availability
Making sure that the most popular methods of payment in your region or localities are available to your users is not something to overlook. It might seem like an obvious thing to say but by ensuring that you have that covered, you remove a significant barrier to play.
Affiliate program
Ensuring that potential users know that you're out there is paramount. Again, although it might sound obvious, a casino without patrons is no casino at all. Added to that is the fact that those potential patrons need to know you're out there.
Depending on the jurisdiction or jurisdictions you operate under, there may be significant and severe restrictions regarding gambling advertising. These restrictions may include via what media or formats and what times, and guidelines on what can be said, claimed or shown. Bringing in new players in those circumstances, often with discounts or deals, is the bread and butter of affiliate marketing programs.
Support team
No matter how much you plan, things may go awry. When it comes to choosing the best software platform for you as an igaming operator, having access to a dedicated support team is reassuring when you don't need them, and pragmatism wins out when you do. Unforeseen problems cost time, money and potentially customer retention, so ensuring that your site is backed by a knowledgeable, proactive team feels like a business-savvy move.
Ease of use
When it comes to ease of use for your online casino, you would benefit from thinking about it in two ways - making your casino easy to navigate for players, and how easy it is to understand the back-end/administrator privileges which is generally the perspective from which you'll be interacting with the casino. For you, being able to easily access the information you require with an easy-to-use dashboard, will help with your efficiency and give you a strong sense of control.
For customers, being able to find what they want, effortlessly and without overwhelm, is paramount to their online casino experience. The sooner a customer finds what they want, the sooner they play after all. And the sooner they're up and playing, the sooner your online casino can be declared a success.