A closer look at the turnkey gambling solution
A turnkey solution for any iGaming business is a complicated matter. There are numerous components that go into a brand launch and the devil is the details.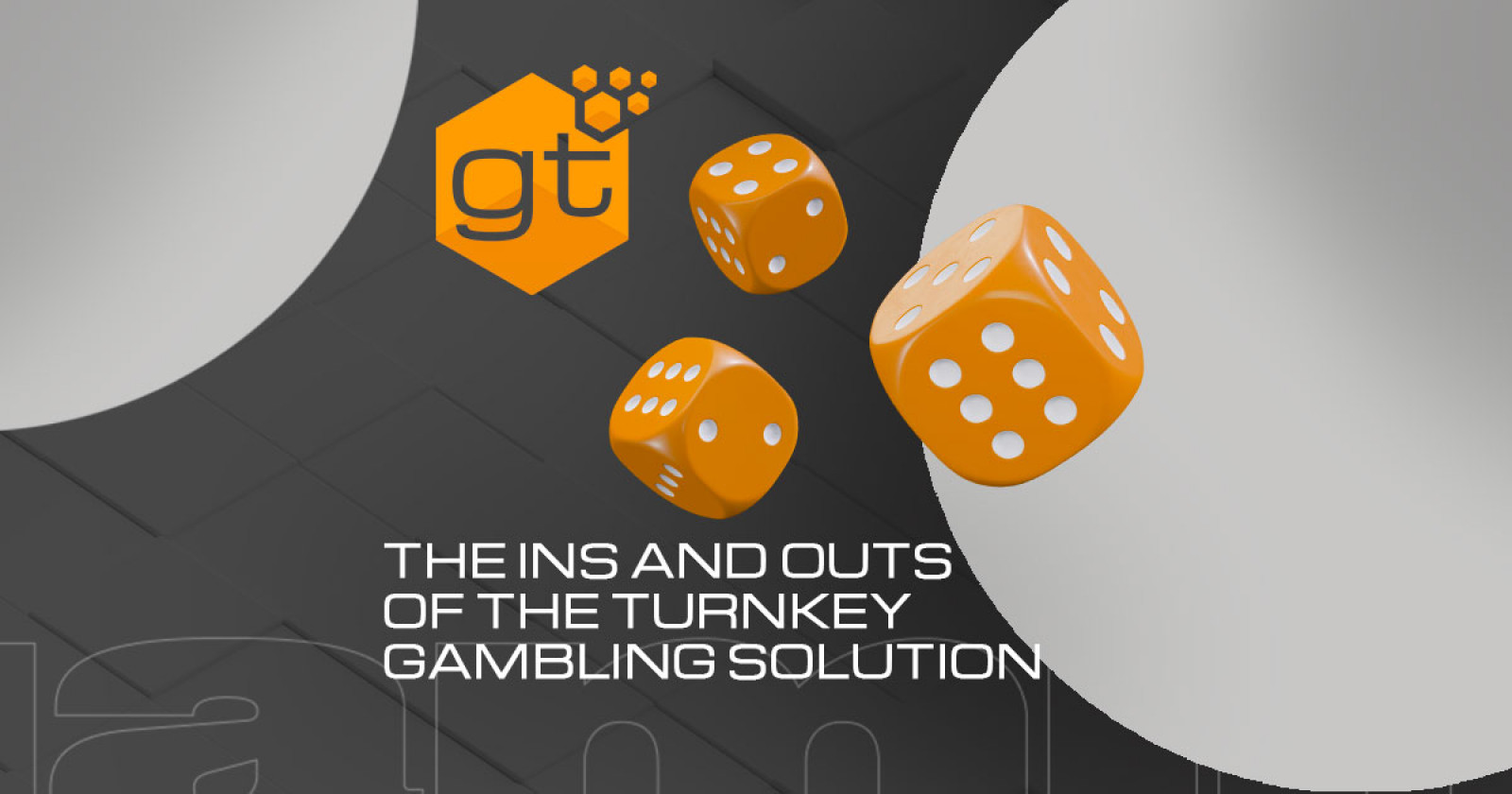 Originally a phrase borrowed from the real estate/property sector, "turnkey" and (perhaps more broadly used) "turnkey solution" are phrases that have gained significant traction as concepts in other business sectors.
Traditionally, "turnkey condition" or similar has been used to describe properties offered to market in ready-to-go condition, as opposed to those that might require any additional work, reconfiguration or remodelling. Analogous to the now somewhat less popular phrase "plug-and-play" for tech peripherals, we mean that on receiving and turning the keys to your new acquisition, you can simply enjoy it from the outset.
What is a turnkey gambling software in igaming?
So what has all of the above got to do with becoming an igaming operator? Application of the phrase in other contexts, including igaming, is basically the same as its real estate meaning - think a service/product/process that does not require any additional work on the part of the acquirer in order to be usable. Do note, however, that when using a turnkey package, you pay for the product and any relevant services to maintain that product. In igaming, a turnkey solution is a ready-built, easily implemented solution to allow an online gambling operator to begin trading from pretty much the moment everything is set up.
How do you launch an igaming business in 2023?
If you want to launch an igaming business in 2023, then the options for doing so are numerous, but not all are created equal. With the constant improvements in tech, turnkey packages can offer sophisticated solutions to your igaming conundrum without requiring that you possess any specialist or technical knowledge.
Often the thing that stops people investing in a new sector/business is a feeling that it's too late to get in on the ground - feeling of having missed the chance to make the best gains. When it comes to the igaming sector, there is still significant growth expected in an already strong global market; a turnkey solution can help turn any time into the right time.
What can an igaming turnkey service offer? Who is an igaming turnkey service for?
A turnkey service can take care of the full gamut of services from customer management, payment and transaction security to branding to content - making it a potentially valuable solution for a range of operators and would-be operators, regardless of size and experience. Customization can mean an iGaming platform that really reflects your creative vision as an operator.
The question of who is an online gambling turnkey solution provider crops up frequently, with the misconception being that it is best for smaller, less experienced operators. In truth, turnkey solutions can be good for larger operators who see a high number of users and handle very large numbers of transactions, too.
The role of pricing
Turnkey solutions can be a cost-effective option for many, but that doesn't mean that they come cheap. A package will have associated maintenance costs, but there are still savings to be made, especially in relation to setup and research and development costs.
The role of flexibility
Using a turnkey solution means that you are able to enter the online gaming market within a timeframe that suits your needs - you won't have to wait for a developer to have capacity to take you on as a client. The best turnkey packages will be able to respond to the demands of the marketplace to capitalise on short-term surges or longer term trends.
Similarly, leaving the marketplace or pivoting to concentrate on a new area within online gambling services is something that a turnkey package can better facilitate, compared to setting up from scratch.
You often have to supply your own gaming content, but some providers, like Gamingtec, will offer the choice of using your own content or theirs. Similarly, the level of customization and client input possible, especially at the frontend, may vary from the pretty much bespoke to relatively rigid.
How long does it take to set up a turnkey igaming solution?
Turnkey solutions can be a real timesaver for the iGaming investor with a shorter timeframe. For example, Gamingtec offers turnkey gambling software that can have you up and running in what feels like no time, while other platform producers may claim longer or shorter timescales.
Possible hurdles along the way
Many providers require that you organise your own gaming licence, a strict requirement for operation. This can add time, money and significant stress to the whole process. Some, such as Gamingtec offer the option of operating under their licence or your own.
Mentioned above, one hurdle that is often overlooked is the level of customization with a turnkey solution; some providers offer more scope than others. Although part of the draw of turnkey solutions for many is the ability to adapt or change things, in reality often this can be fairly limited. If you require a different look to your graphics or want to allow a less popular payment method, there is likely limited leeway for this.
Post-launch support
This is where it's seriously important to choose your turnkey service provider with care. Yes, the idea behind a turnkey service is that, broadly speaking, once it's up and running you're good to go - but that doesn't mean that you should forgo effective support and reliable maintenance. Once you've launched, knowing that your business operation is backed by timely, available support - particularly when thinking about legal requirements and the ever-shifting realm of compliance - is vital.