iGaming start-ups: Important brand development milestones
Explore the pivotal milestones in the developmental path of emerging start-up brands within the dynamic iGaming sector.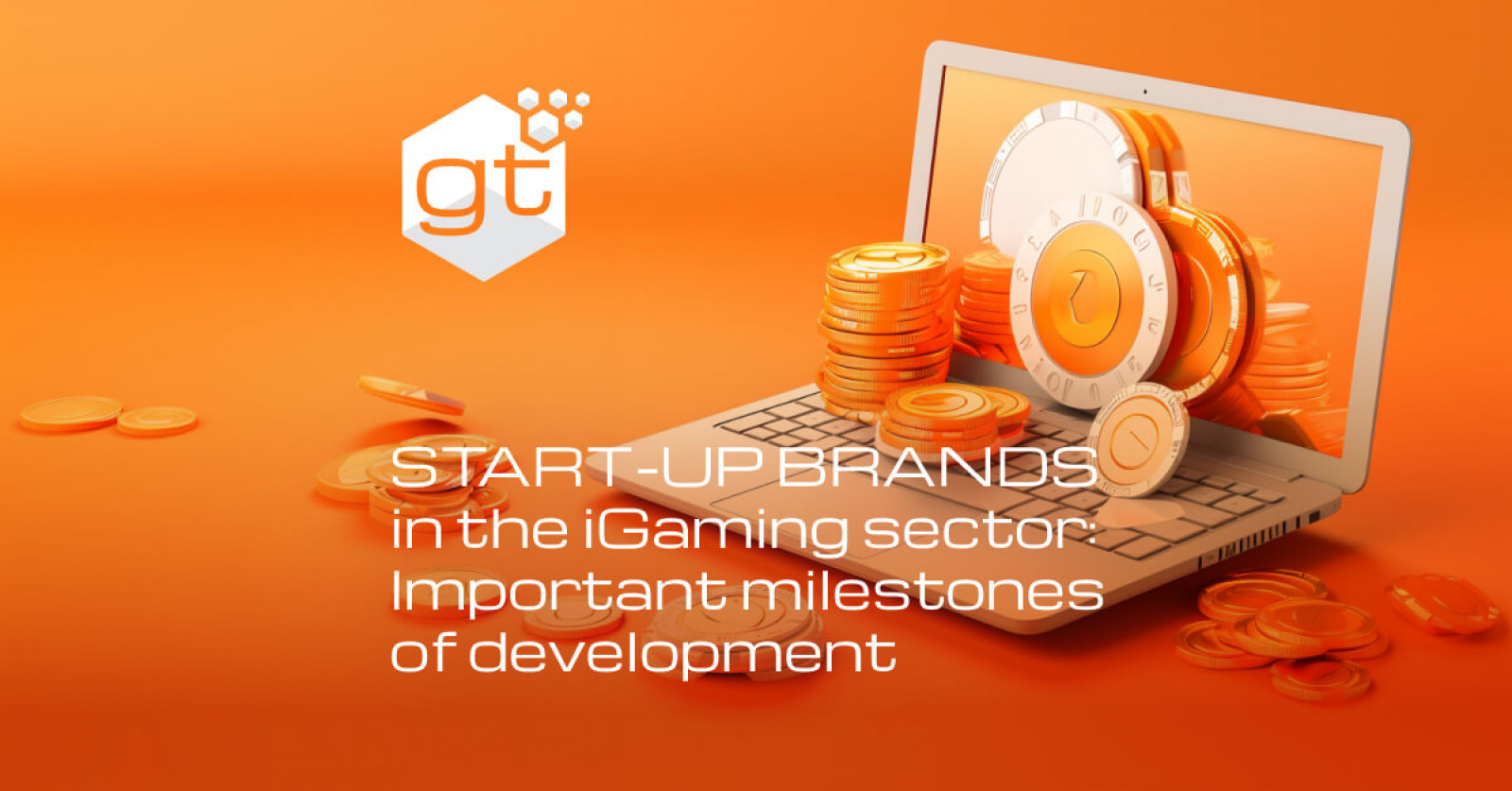 The journey of any start-up begins with an idea, a spark, a flash of inspiration. The route from that initial idea to success is a long one, characterised by ups and downs, with twists, turns and bumps in the road. You might start out on the journey alone or with some travelling companions, or they might join you along the way.
Wherever the road takes you, it's important to mark your achievements as you go, looking back at the milestones achieved and ahead to see where you're going next.
Let's examine some major milestones in the development of iGaming start-ups.
Early days
First thing's first
As an iGaming start-up, you've already identified what your new business venture will focus on. There are some fundamentals to arrange before you can get your idea off the ground, though.
Firstly, you need to set up your online casino or sportsbook. Unless you are a developer yourself, you probably want to look for an iGaming solutions partner. They will be able to provide a platform that can host games or sportsbooks, process payments, link in with marketing and, crucially, comply with legal requirements. Depending on your budget, you could opt for a bespoke turnkey gambling solution that's tailored to your specific needs. However, many start-ups prefer to use a white label gaming solution to reduce their initial costs and time to market, while ensuring that their customers enjoy a wide range of high-quality iGaming features with a customised front-end.
Secondly, you must have a gaming licence for the market(s) you want to operate in. This is something that many iGaming solutions companies can help with.
Funding and sponsorship
Consider how to finance your start-up business. Bank loans are one option, and these can be a reliable source of funding. Many start-ups also partner with investors directly or via investment platforms. Investors with extensive business experience can prove to be valuable partners on your start-up journey, but, according to Forbes, you will need to "prove the profitability of your business model … through financial metrics as well as industry-recognized key performance indicators (KPIs)".
The rule of "supply and demand" and target markets
When drawing up your business plan, the fundamental economic principle of supply and demand should never be overlooked. Market research through analysis of customer behaviour or studying industry trends is an essential part of planning a start-up – knowing who your target audience is and what competition you face.
If the market is saturated, you need to be able to prove how you will stand out with a USP, whether that's a quirky theme, a specific target demographic or a novel service. Once you have identified this, you can move forward with planning your marketing strategy.
It's important to have a solid plan
If you fail to plan, you plan to fail. It's a cliché, but it's accurate.
We've already touched on the idea of a business plan, and this is a key milestone for any start-up. Your business plan serves as the blueprint for your company's growth and development, formalising how you intend to run your business and generate sales. Your business plan should be revisited regularly so you can update it as your start-up company flourishes and market conditions change.
Launching your online casino or sportsbook
Once your business is up and running, you need to turn your attention to keeping it going… and growing!
The job is only as good as the team
A major milestone for any company is your first hire. And with a start-up, you need to ensure that every new person is a good fit for your company – do you want them to fill a specific niche or be flexible about the range of roles they can cover? Do you want them to stick to realising your vision or come up with their own ideas too?
When budgets are tight, it's especially important that you carefully consider the business case for each new hire. As well as a salary to pay, there will be additional overheads and pension contributions to factor in. For certain roles like marketing, it could be more cost effective to outsource to specialist consultants rather than buying in talent, at least to begin with.
Promotional campaigns and marketing
It's unlikely that bettors will just stumble across your iGaming brand on their own – effective advertising is essential.
Traditional marketing methods such as purchasing advertising space online, on TV or in physical media are still current and a great way of increasing brand awareness. Affiliate marketing is a growing phenomenon that's particularly popular in the iGaming sector. Find the right partner who can generate lots of targeted leads and you can both enjoy plenty of success.
Key marketing techniques in iGaming include offering welcome bonuses to new players, and these are often integrated into white label iGaming solutions.
The importance of feedback
iGaming is very much a people industry, and by working with your customers you can drive engagement, boost retention and generate organic leads.
Social media has transformed the relationship between companies and clients, and start-ups that harness this valuable tool successfully can win big. Customers expect brands to be responsive on social media and are more likely to be invested in a company that has an active, personable online presence.
Long-term development
Scalability
Once you have established your start-up in a market, the important question is "where to next?" Are you looking to expand into new international markets? Do you have new products that you want to roll out? Maybe you want to develop your sportsbook offering and add an online casino (or vice versa)?
Scalability is a key feature of a high-quality white label iGaming solution, allowing you to dip your toe in the water of new markets without compromising your established base.
Ask yourself what will keep an audience's attention
Although your brand is well established by this point, this is no time for resting on your laurels. Many start-ups experience early success but fade away over time due to lack of innovation. In iGaming, novelty is key to player retention, and technological development means that players are always looking for something new.
Continuing the cycle of feedback and market research will help you to decide where to take your brand next. Involvement in the wider iGaming community is recommended so that you can learn from peers and competitors and share knowledge and ideas to keep developing innovative solutions.