Become proficient with using an iGaming affiliate platform with these steps
Harnessing the full potential of an iGaming affiliate platform is the key to bring more and more players to the brand. Any casino or bookie should learn this if they are to remain on the market.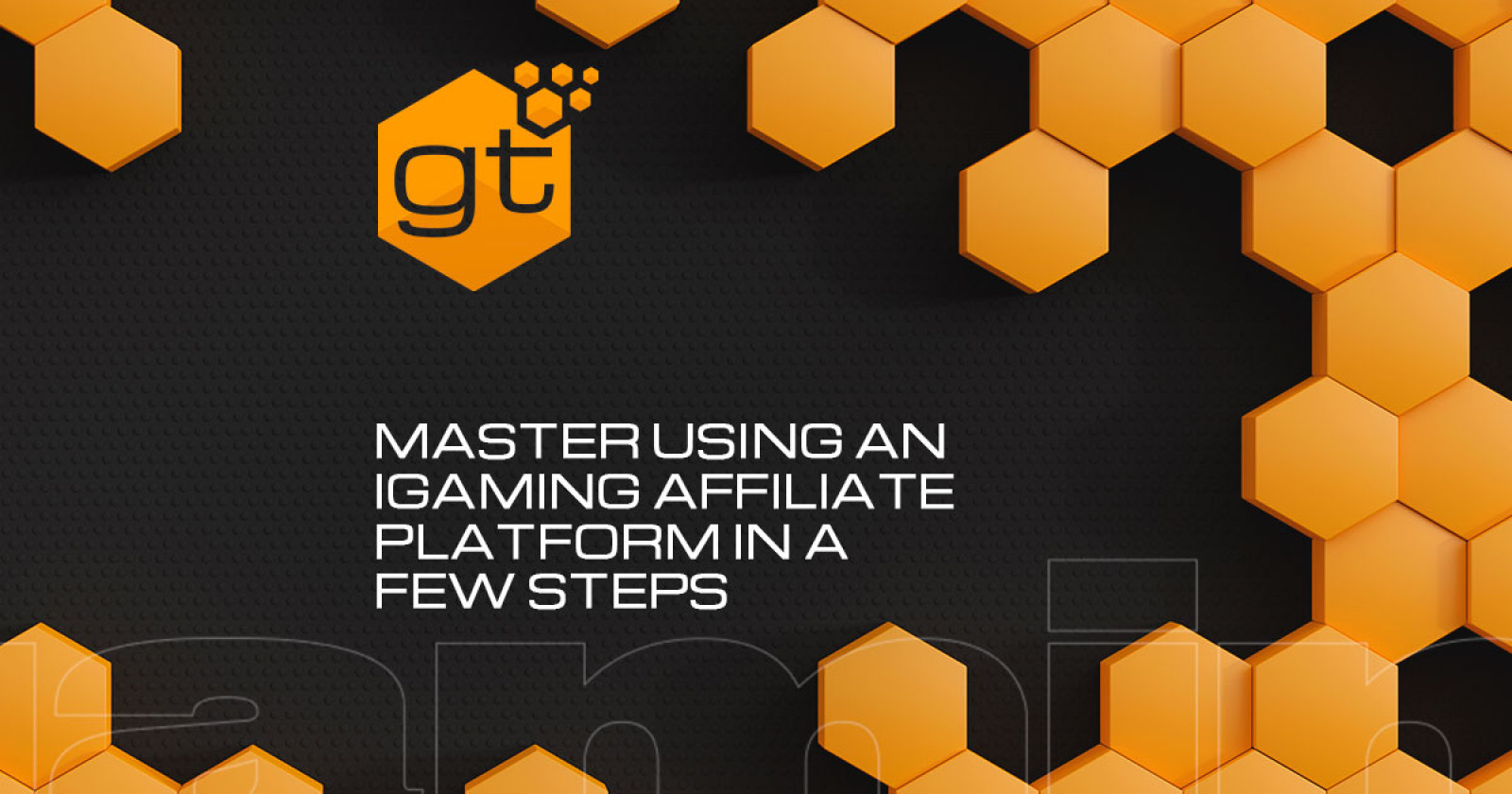 In essence, the point of affiliate programs in the iGaming sector is to advertise a relevant iGaming platform to potential users, and ultimately to push traffic to an operator's iGaming site, such as an online casino. The overall aim is to introduce users to a gambling platform and to get them to place bets. The affiliate then receives a commission (payment) for these introductions.
How does igaming affiliate software work?
Firstly, while taking a closer look at how affiliate programs and igaming affiliate software work, it is worth noting that they operate in partnership with an online casino or sportsbook.
The affiliate will have their own unique link (or links) that essentially identifies them to the site, and via which new users arrive at the partner gambling platform. The affiliate is then paid commission according to who visits and how they interact with the site or platform at the other end of the link: for example, some programs might pay an affiliate whenever a unique user clicks on the link, others only if a new user signs up to an account.
Similarly, there are a few different affiliate program payment/earning models - such as earnings based on how much a user spends, or deposits. It is not uncommon for a casino or site to operate using more than one of earning bases with its affiliates. Whatever the basis, relevant parameters will be set, known and accepted in advance.
What makes up an affiliate platform?
It's also worth taking a deeper dive into what an affiliate platform looks like and empowers you to do.
Reporting
Vitally important, and worth touching on before we go any further: reporting offers up the metrics by which we can gauge affiliate success: the ratio of impressions to clicks to concrete transactions. It's possible to understand the hit rate of a particular affiliate's campaign - whether a particular banner, say, is getting looks or impressions and how many of those impressions are turning into clicks, and ultimately sales.
Tracking
It is incredibly important to know where new users are coming in from, and how quickly they start interacting with the site as players. Cookies, small bits of data from a website to a device and often used for tracking, play a key role in this. It is worth being aware that cookie lifespans can vary from program to program.
There are some scenarios where the expiry on cookies might be effectively unlimited, and so it doesn't matter how long after visiting players sign up. These are often referred to as 'lifetime cookies' and are fairly rare - but not impossible to find - within the industry. Instead, the most common lengths are 15, 30 and 45 days, with 30 days commonest. Players would have to be signed up, or whatever the payment criterion happened to be, within that time frame before the cookie validity lapsed.
Data collection
An affiliate platform should be equipped to handle large amounts of data, from both players and affiliates, accurately, securely and effortlessly.
Refresh/update rate
This is the frequency with which the latest tallies of unique new users and their activity on the site is updated. Updates are either periodic, so taking place at the same specified interval or automatic. Similarly, payouts might be made on an automatic basis over a certain amount, or on a specific date in the month.
Ease of use
Clarity, ease of use and intuitive design should all be part and parcel of an affiliate platform. Being able to easily and flexibly adjust a campaign that isn't meeting expectations or to capitalise on one that is working is crucial.
Role of AI
In recent months, open source AI platforms like CHATGPT, in particular its most recent iterations, have seen AI-generated content find its way into mainstream awareness and into various walks of life. As well as its uses to more efficiently funnel users from site click to sale, the evolution of the future role of AI in igaming affiliate marketing may be inherently linked to creativity: that affiliates use AI to create compelling, changing or tailored content on their sites to bring in new users.
What's the most important ingredient for success?
Thinking about which aspect of the affiliate software has the biggest impact on success, it's hard to argue against the role reporting and analytics tools play. Being able to tell, pretty much at a glance, which sources are producing income streams, how effectively and over what amount of time is invaluable. It takes the guesswork out of something which itself is supposed to be a tool - a means for refreshing and advancing player numbers.