5 mistakes that can ruin you affiliate iGaming campaigns
Unlock your affiliate iGaming potential while avoiding these 5 common blunders. Learn about these pitfalls that can ruin your affiliate campaigns.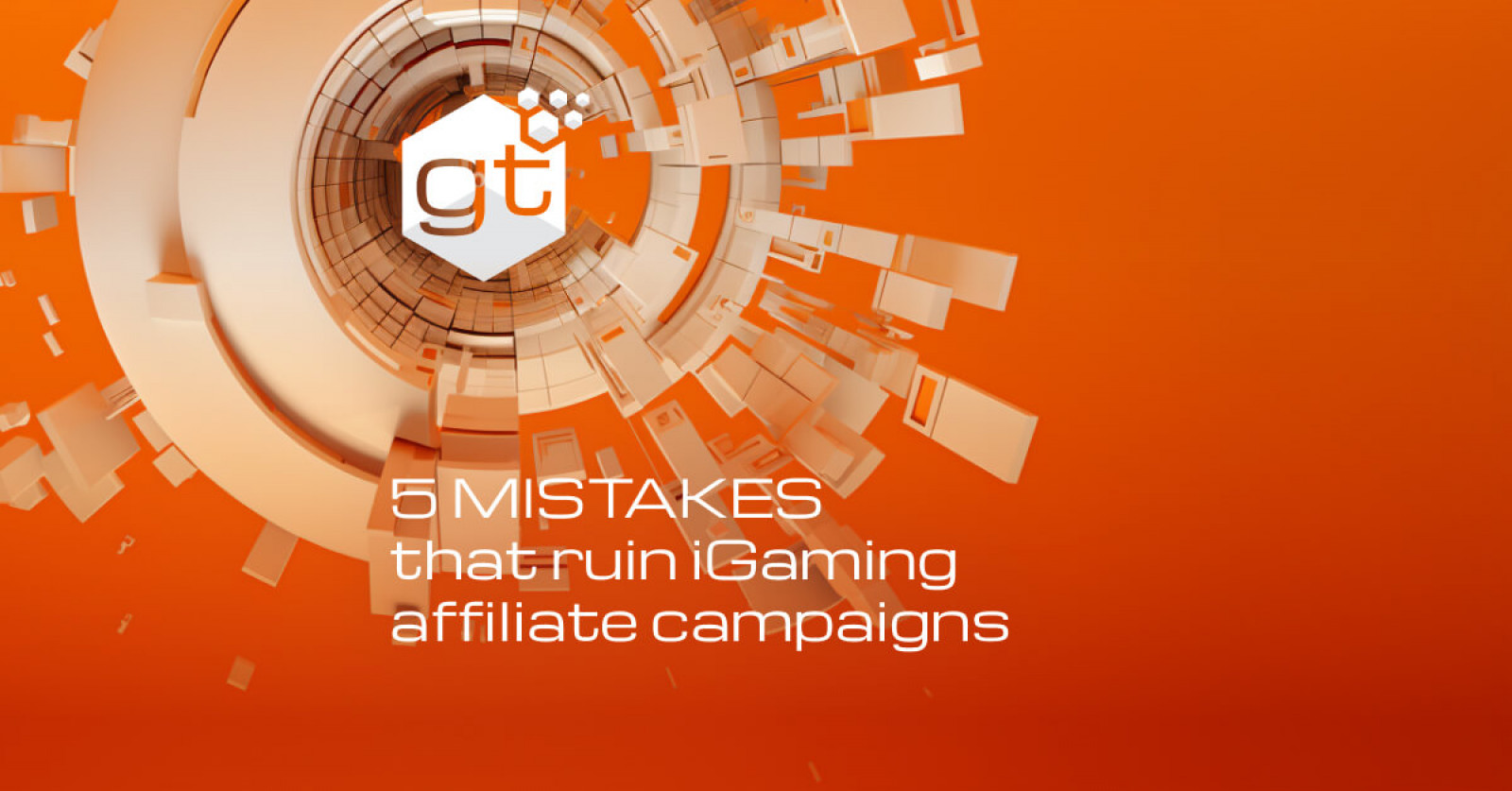 OK, you've set up your online casino or sportsbook, using either a white label or turnkey solution. Now you just need to find a way to attract players! There are two main ways to market your product – you can promote your casino or sportsbook yourself using existing marketing channels. Or, you can opt for the increasingly popular option: affiliate marketing.
Affiliate marketing campaigns in the iGaming industry advertise a relevant iGaming platform to potential users, and ultimately push traffic to an operator's iGaming site. The overall aim is to introduce users to a gambling platform and to get them to place bets. The affiliate then receives a commission for these introductions.
But before partnering with affiliates, it's important to be aware of the potential pitfalls of this approach and how to navigate around them, to maximise your return on investment, ensure your affiliates are fairly compensated for their work and, most importantly, to keep your end customers happy and coming back for more.
So, let's look at 5 mistakes that could ruin your iGaming affiliate campaign.
Not partnering with the right affiliate
Affiliate marketing can be a very profitable enterprise (with estimated monthly earnings of around £20,000 per month1), making it a very attractive business proposition. However, some caution is advised when choosing the right partner for your iGaming venture.
There are many things to consider when identifying your ideal affiliate marketing partner, but the main thing to bear in mind is that this individual or company will be responsible for representing your brand to the wider public. Look for a partner who can create content that adds value, who can speak authoritatively about your product and who can harness the power of SEO to ensure that you are seen (without resorting to black hat SEO tactics such as senseless overuse of keywords in articles or inclusion of pointless links).
Working with the wrong affiliate can be a waste of money and cause reputational damage. The right partner, on the other hand, can be a real asset and can spur you on to even greater success.
Wrong commission model
There are many different commission models used in affiliate marketing. Commission may be paid out when individuals click on the affiliate's link to the iGaming site or register (CPL campaigns), or at a later date when they make their first deposits (CPA on an FTD basis) or even further down the line, based on amounts wagered or losses sustained (Revenue Share). There is also the possibility of a Hybrid approach, combining two or more of these models.
It's important to remember that affiliate marketing is not a one-size-fits-all business. Some affiliates will generate a large volume of traffic, but only a small percentage of these leads might convert into regular site users – let's call them Affiliate A. Others, Affiliate B, will deliver much lower numbers of leads, but they might all register and become valuable players.
Both approaches generate revenue and have their uses. The potential mistakes come when you reward all leads equally, thereby paying Affiliate A significantly more than Affiliate B for the same number of qualified leads. Not only do you force all affiliate partners to adopt the same model, limiting your potential revenue streams and also frustrating your partners, you could also end up losing money by paying for unqualified leads.
Lack of a clear strategy
A good affiliate partner has some great skill to offer your iGaming venture, but they aren't mind readers. You may be expecting someone to come along and immediately provide you with qualified, targeted leads, but without a clear idea of your business strategy, their efforts may all be in vain.
Effective communication is an essential component of any business relationship. You need to understand your partner, how they drive traffic and how you can benefit them. They need to understand how your product works so that they can be your brand representative. By setting out clear objectives, you can ensure that the affiliate marketing partnership is a successful one.
Lack of trust
Even if you've done all your homework and chosen your affiliate partner carefully based on their proven ability to create meaningful content and generate leads, found the right commission model to suit both parties and communicated your marketing strategy effectively, there are still hurdles to climb over, and the biggest one is definitely trust.
Trust is a two-way street. The nature of affiliate marketing is that it is often based on data that can't be seen. Without transparency of reporting, your affiliate partners could question the numbers that you quote, undermining your business relationship and company reputation.
Your affiliate partners will also expect regular payments in return for their work. Depending on your agreement, these payments can be made at agreed time intervals or when predetermined thresholds have been reached. While manual payment is an option, it is prone to human error. Ultimately, failure to set up a mutually satisfactory payment schedule will damage your partners' trust in you.
Software issues
iGaming inhabits the digital space. You will have invested heavily in producing your content and setting up your online casino or sportsbook. But the software you select for your iGaming affiliate platform is just as important.
Affiliates are used to working with high-quality software, and will often refuse to work with niche or unsuitable programs. Moreover, large volumes of data require processing power. If you choose cheap tracking platforms with limited business functions and day-to-day management tools, you will spend more time and money fixing technical issues and resolving reporting problems than you save in the initial outlay.
The right software solution should form the cornerstone of your iGaming affiliate strategy. It should be able to support multiple commission models, provide strong reporting and automate payment schedules, removing many of the common mistakes in affiliate marketing campaigns. With ease of use and clarity at the forefront and options to include branding orientation, GT Affiliates can help to streamline your iGaming venture.