How eSports betting affects traditional bookmakers
As a rather recent phenomenon, eSports betting is reshaping the landscape of traditional sportsbooks. In this read, we talk about the measure of the impact.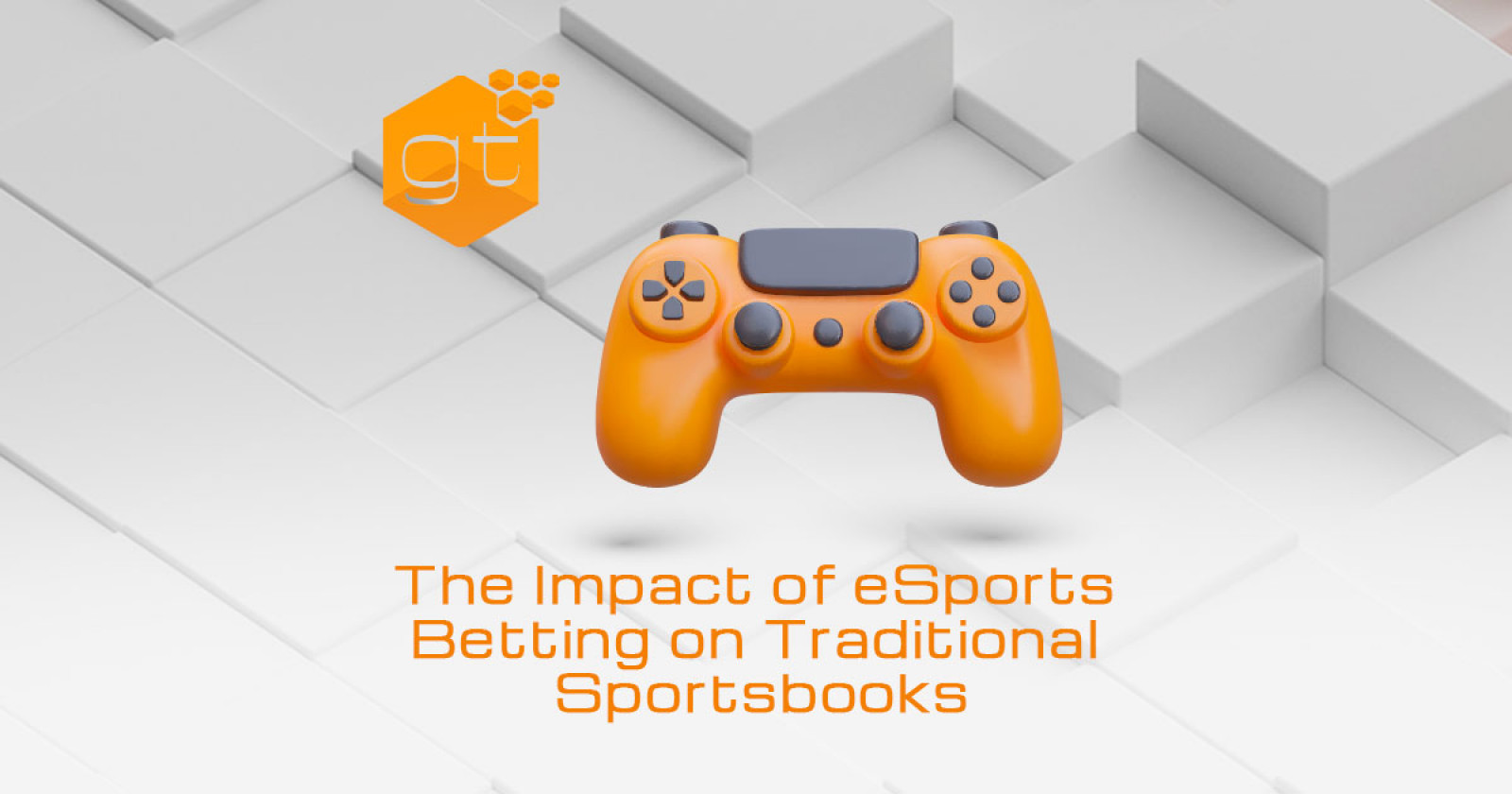 ESports has become a significant niche in online gambling, with revenues in the eSports betting market projected to reach US$2.34bn in 2023 and set to rapidly expand in the coming years, with a projected market volume of US$3.19bn by 2027, according to Statista.
Such financial promise carries with it inherent risks, and questions have been raised in the past about the integrity and regulation of eSports. Traditional sportsbook operators must also think carefully about how to integrate this potentially lucrative revenue stream into their existing offering.
An Introduction to eSports Betting and Its Growth
When eSports started around 2010, gambling on matches was entirely unregulated. Sitting at the overlap of many different types of legislation, there was no clear framework for regulators to apply and eSports betting remained largely under their radar.
As the popularity of eSports increased, so did the associated gambling, especially as player and team fandoms emerged. A grey market emerged around 2014 of unregulated gambling with in-game items being used as currency. In addition to generating impressive revenues, this grey market raised the profile of eSports betting, with both positive and negative consequences.
Once this grey market had been eradicated, more established bookmakers began to add eSports to their existing offerings, bringing it into the mainstream. Betting companies are now heavily involved in eSports, sponsoring teams and competitions.
This involvement has seen a steady growth in the eSports betting industry, which was estimated to be worth US$0.5 billion per annum in 2017 and had quadrupled by 2022, with forecasters predicting an increase to over US$3 billion within a decade.
Rapid expansion of the eSports industry
There are several factors driving this growth:
Increasing popularity of video games

The immersive nature of video games means they offer entertainment for players and spectators alike. The natural demographic shift in gamers means that it is no longer viewed as the reserve of teenagers and is attracting a much broader audience.

Rise of live betting and streaming

This has enhanced the betting experience, allowing bettors to engage with real-time matches.

Continuous professionalisation of eSports

Along with the establishment of structured leagues and tournaments, this provides a stable and predictable betting environment, which is appealing to iGaming companies and bettors alike.

Increasing acceptance and recognition of eSports as a legitimate form of entertainment

Rising mobile saturation and internet speed

These technical considerations are key to understanding the growth in eSports.

With much of the world in lockdowns in 2020-2021, online gambling increased at a time when most professional sports leagues were suspended. This coincided with a growing interest in video games, creating the perfect environment for eSports gambling to flourish.
Challenges and Opportunities for Traditional Sportsbooks
ESports as a disruptive force
ESports proudly describes itself as a disruptive force to the traditional online gambling environment. As a relatively new kid on the block, there is a generalised lack of understanding among iGaming professionals of how eSports gambling works compared to the established metrics and practices used in sportsbooks. The ever-changing landscape of eSports also requires a highly reactive response – something that the major sportsbook players struggle to catch up with.
The combination of long lead times required to market new product offerings and a lack of experience in the sector means that traditional sportsbooks are failing to capitalise on the opportunities that eSports gambling offers, and it means that bettors are looking elsewhere. Unlike traditional sports which usually see gambling through established bookmakers and sportsbooks, eSports attract different revenue streams, including online casinos, online sportsbooks and online betting sites.
Market expansion and diversification
Disruptive forces are not necessarily destructive ones. Challenging established practices and ways of thinking can lead to innovation and growth, particularly if opportunities for diversification are embraced.
Sponsorship of teams and even events provide opportunities for bookmakers to drive the eSports gambling industry forwards. This also creates greater brand awareness and attracts a wider potential audience, due to the differentiation between the traditional sportsbook and eSports market segments.
Understanding eSports Bettors and Their Behaviour
Profile of eSports bettors
Typically, eSports bettors are younger than traditional sports bettors, with significant populations in the under-30s. This is a tech-savvy population that is keen to analyse the wealth of stats available in this sector and embrace new technologies as they develop.
Historically, most revenue was generated in the USA, where eSports gambling is legal in around a dozen states. However, this is projected to shift to Europe in the future, due to the technological infrastructure and regulatory landscape.
Unique betting patterns and preferences
In-game betting is currently the biggest trend in eSports gambling. The fast pace of gaming means that odds adjust dynamically, requiring quick thinking from bettors.
In contrast to traditional sportsbook betting, it is common to use hedging strategies in eSports gambling to protect against losses. Betting small amounts on both sides of an outcome means bettors have a better chance of winning and can respond quickly to shifting odds.
Regulatory and Integrity Considerations
All sportsbook and casino operators know that trust and integrity are essential to running a legitimate, thriving iGaming business. This is all the more important in eSports, where an historic lack of regulation and poor practices have marred the reputation of the sector, hindering growth somewhat and leading to some reluctance on the part of serious bettors and investors.
As often happens with technological trends, the rise in eSports gambling has seen regulators playing catch-up. British Sports Law points out "Regulation of eSports requires governance that can cross-over between twenty different sports. Yet eSports requires regulation in certain, specific areas particularly the threat that match manipulation and betting fraud and other integrity challenges pose to eSports, but also child protection and issues around young participants."
There has been a turning point in recent years, and we have seen how the addition of well-regulated bookmakers and iGaming companies can be a precursor to eSports taking betting seriously, and vice versa.
ESports betting regulations
The UK Gambling Commission states:
Betting on eSports should be treated no differently as betting on any other live event.
There are additional risks associated with eSports events. These should be mitigated by event organisers and by your own commercial assessment of what bets to offer in this market.
To complement national regulatory bodies, eSports has set up its own international regulators, including the World eSports Association (WESA). Founded in March 2016, it is intended to be a professional, open and inclusive organisation that oversees standardised tournament regulations, player representation as well as revenue sharing for teams.
Match-fixing and integrity concerns
Match-fixing (when a team bets against itself and then intentionally loses a match) has been a significant problem in eSports because of the prominent role gambling plays in financing this sector Despite professionalisation, players and teams can still achieve higher profits through match-fixing than the prize money on offer.
The eSports Integrity Coalition (ESIC) was established in 2015 to deal with regulatory concerns. ESIC has published a participants' Code of Conduct, an Anti-Corruption Code and an Anti-Doping Policy to create a common regulatory framework. This action has added credibility to the burgeoning eSports industry, providing reassurance to players, investors, iGaming stakeholders and bettors alike.
Synergy Between eSports and Traditional Sports Betting
As we look to the future of sports betting, it is clear that the key to this sector's growth going forwards is how well operators interact with the eSports community.
Cross-promotion and betting opportunities
The potential growth offered by partnerships between betting operators and eSports teams is something that should be explored in greater detail. These cross-promotional opportunities establish brand recognition and can be integrated with existing affiliate marketing strategies to drive customer acquisition and retention.
Innovations in sportsbook offerings
Conversely, there is much that established sports betting can learn from eSports, notably in the diversification of betting markets. By moving beyond traditional match winner bets, sportsbook operators can drive event engagement and attract new audiences.