Crypto-Casinos Unveiled: A Journey Through Blockchain Gambling
Let's delve into crypto-casinos and blockchain gambling: advantages, challenges, and what lies ahead for the technology. We uncover the inner workings of this revolutionary system.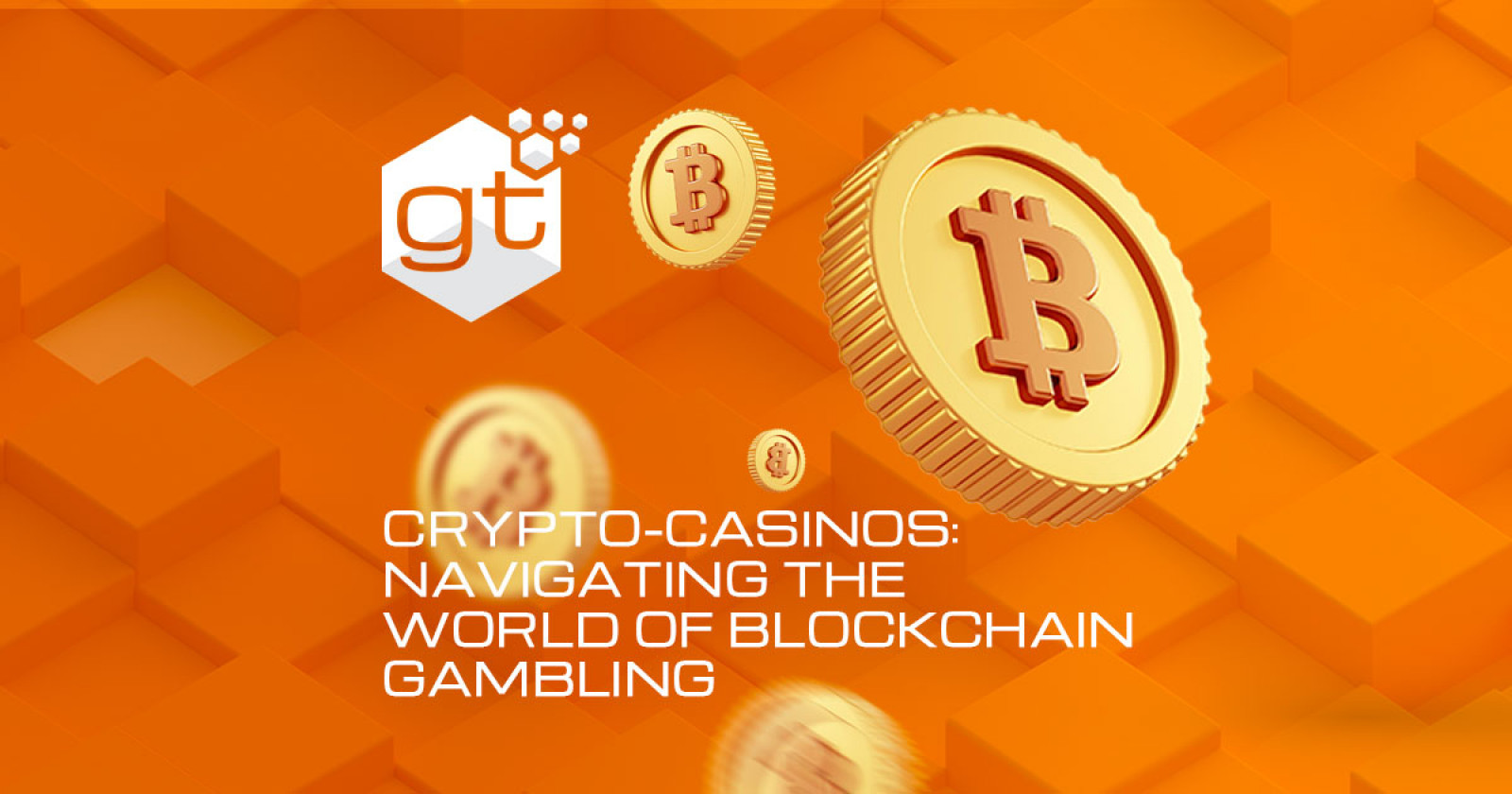 Cryptocurrency has been the subject of many news reports in recent years, with its positive and negative aspects much discussed. The advent of crypto-casinos offers up new opportunities for operators and players, as well as significant challenges to ensure proper regulation. While the robust security offered by blockchain technology means that cryptocurrencies are theoretically more secure than conventional payment methods, there are other trust and compliance considerations for online casino operators to bear in mind.
In this article, we will define crypto-casinos and blockchain gambling, analyse the current crypto-casino market, explore how provably fair gambling practices can be implemented and discuss the future of this sector.
Introduction to crypto-casinos and blockchain technology
To avoid any confusion at the outset, let's start with some definitions:
"Crypto-casino" – a casino that accepts payments in cryptocurrency.
"Cryptocurrency" – decentralised digital money that is based on blockchain technology. According to Forbes1, there are more than 9000 different cryptocurrencies currently in circulation, with Bitcoin, Ethereum and Litecoin being among the best-known. Unlike "fiat currencies" (such as the US dollar, pound sterling and euro), cryptocurrencies are not currently regulated by an external body.
"Blockchain" – essentially a set of connected blocks of information on an online ledger. Each block contains a set of transactions that have been independently verified by each validator on a network. Every new block generated must be verified before being confirmed, making it almost impossible to forge transaction histories.
In crypto casinos, blockchain technology is used during casino development. It ensures that automated payments can be made using smart contracts.
Advantages of crypto-casinos for players
Blockchain technology makes cryptocurrencies viable digital payment methods by ensuring that each transaction is unique. But beyond that, it also brings added benefits in security (for both players and casinos) and transaction speed which make it appealing for all parties.
Anonymity and privacy
One of the primary advantages of cryptocurrencies is their anonymity. Unlike traditional payment methods such as credit and debit cards or direct bank transfers, which are required to comply with Know Your Customer (KYC) regulations, cryptocurrencies only require a wallet to be set up, and it is this address that is stored in the blockchain, not the owner's name or email address.
Transparency and fairness
The security and transparency offered by the decentralised public records which are used to maintain a cryptocurrency have significant appeal to players who may be concerned by obfuscation in banking practices.
Because crypto-casinos are built on blockchain technology, players know that transactions take place in a fair manner. Provable fairness can even be built into the back-end of crypto-casinos at the development stage to automatically verify the results of any game.
Fast transactions and lower fees
The exclusively digital nature of cryptocurrencies results in their being processed significantly faster than traditional methods of payment. It may be a matter of just a few minutes before withdrawn funds appear in a player's digital wallet, whereas payment methods that need to be routed through third-party payment service providers or banks can take hours or even days to process.
The time and authentication associated with traditional payment methods also entail payment processing fees. Users of cryptocurrencies are able to bypass these fees, meaning that they receive the full amount of any withdrawal.
Benefits and challenges for casino operators
Reduced costs and increased security
The same benefits that appeal to players also apply to operators of crypto-casinos. Where payment fees are borne by operators, crypto has obvious benefits. The enhanced transaction security offered by blockchain technology minimises casino operators' risk of exposure to fraudulent transactions.
Regulatory challenges and compliance
Taking the UK as an example, the Gambling Act was last amended in 2005, long before the advent of cryptocurrency. As a result, there is no specific legislation relating to the use of cryptocurrencies (or "crypto assets", as the Gambling Commission chooses to call them). Instead, they offer the following advice to operators:
"If you want to accept digital currency as a means of payment (either directly or through a payment processor which accepts digital currencies) you must satisfy yourself and us that you can meet your obligations in relation to anti-money laundering and that you are acting in a socially responsible way."
This is not an uncommon scenario, and around the world there is very little legislation that deals directly with crypto-casinos. The onus is therefore on operators to ensure that they are following the applicable regulations relating to accepting payment methods (such as the ban on credit card transactions in the UK) and performing their own due diligence by seeking legal guidance.
Exploring Provably Fair Gaming
What is Provably Fair Gaming?
In online gambling solutions, Provably Fair Gaming refers to an algorithm which is used to analyse and verify fair play. This algorithm is built on the power of the blockchain and, unlike the traditional "black box" algorithms used in online casinos, which are verified by third-party companies, its application can be checked by all players around the world. In fact it is the public nature of blockchain technology that ensures its fairness.
The future of crypto-casinos and blockchain gambling
The many benefits of cryptocurrencies and blockchain for both casino operators and players mean that this relatively new phenomenon is set to become an established fact in the coming years.
We have already seen a trend for cryptocurrency being used for making payments and deposits, as a low-cost, speedy transaction option, and it is likely that we will see a shift towards increasing numbers of true crypto-casinos, built on blockchain technology.
Regulatory developments
While governments may have concerns about the lack of transparency in cryptocurrency transactions, their increasing popularity makes it unlikely that they will ban this payment method entirely. The key step for the future is ensuring that regulations work for legislative bodies, iGaming operators and players alike, to provide a transparent, well-regulated, fair playing environment.
Market growth and potential challenges
The world of crypto is moving ever closer to the mainstream, and as understanding of blockchain technology and its benefits develops, so will its usage. By developing crypto-casinos, gambling solutions providers have the opportunity to drive the conversation and educate the public.
There is one important caveat whenever cryptocurrencies are discussed. Volatility is a major risk for both players and operators. Recent years have seen huge swings in currency value, as, unlike fiat currencies, cryptocurrencies are not backed by governmental regulations and policies. Such volatility makes it unlikely that cryptocurrencies will ever replace fiat currencies as the primary currency used in online casinos.