Comparing iGaming platform providers
iGaming platforms are a set of multifunctional software with the purpose of supporting online brands. In order to differentiate and choose, one must be able to understand them.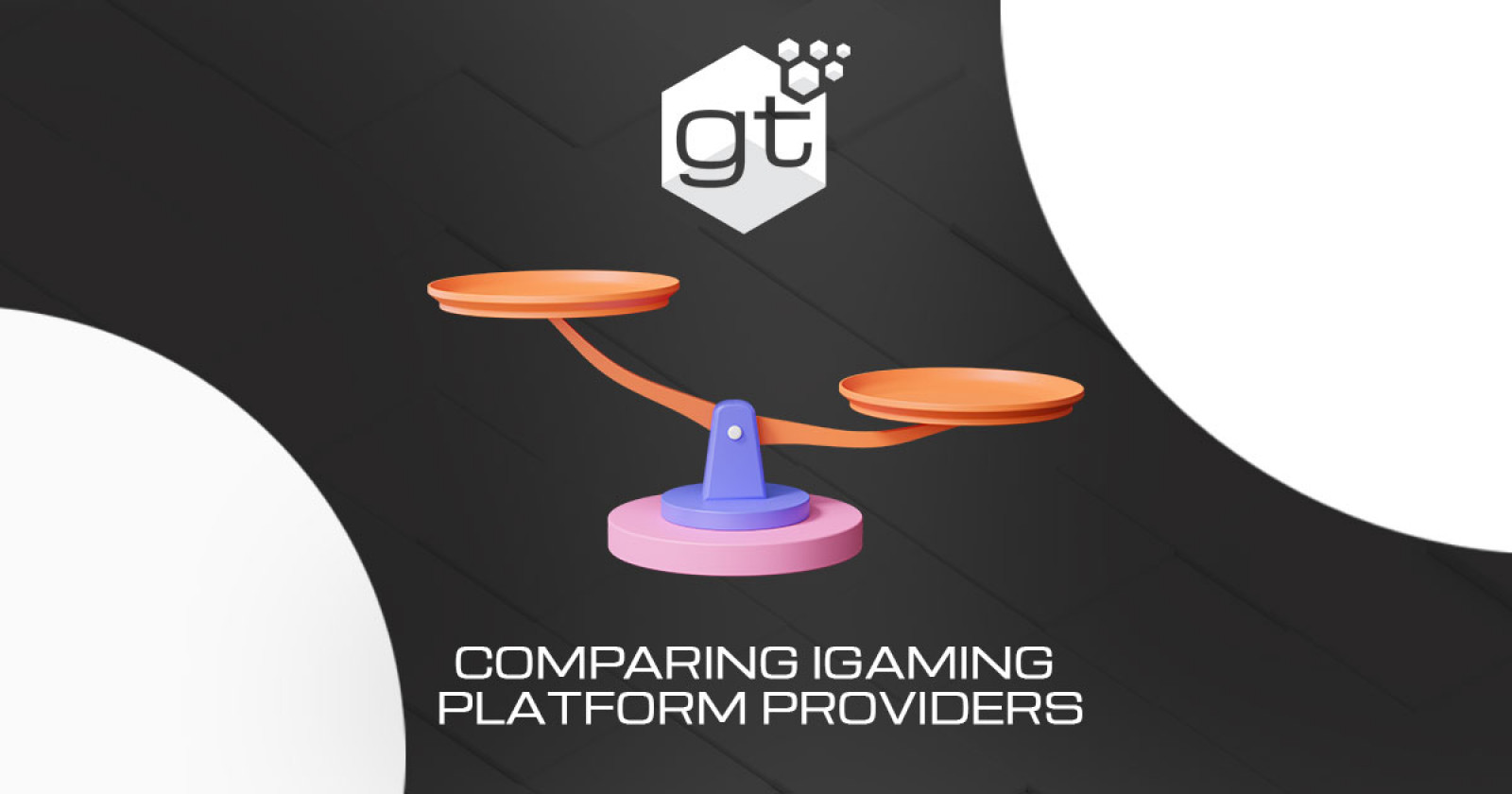 Introduction to iGaming platform providers
In the fast-paced world of online gambling, iGaming platform providers play a crucial role in delivering comprehensive solutions to operators. These providers supply the necessary infrastructure for online casinos and bookmakers to operate effectively, enabling operators to deliver a seamless, secure gaming experience to their players. By partnering with iGaming platform providers, operators can focus on their core business while leveraging the expertise and infrastructure provided by these companies.
Key players in the iGaming platform market
Amongst an array of players in the iGaming platform marketplace, several gambling software developers stand out owing to their market penetration, reputation and comprehensive product offerings. These include Gamingtec, BetConstruct, SoftSwiss and iGamingPlatform.
Each of these providers has carved out its own niche in the industry. Gamingtec, for instance, offers complete iGaming solutions for online casinos and sportsbooks, delivering full turnkey gambling services to its B2B partners. Its recent expansion into the burgeoning Latin American market is accompanied by bespoke software tools and local industry knowledge.
BetConstruct provides an expansive portfolio and is known for its comprehensive suite of products and services which include a sportsbook, casino, live dealer, poker, virtual reality, skill games and retail solutions. With a strong reputation built over more than 20 years and a diverse client base, BetConstruct has established itself as a trusted partner for operators worldwide.
SoftSwiss is another prominent player in the iGaming platform market. They provide a turnkey solution that includes a robust casino platform, game aggregation, payment processing and more. With a client list that currently includes more than 500 iGaming companies, SoftSwiss is known for its flexibility and scalability, making it an attractive choice for both established operators and start-ups. They are also industry leaders in the integration of cryptocurrency payments.
iGamingPlatform is a well-established platform provider with a strong focus on customisation and flexibility. They offer a modular platform that allows operators to tailor their gaming experience to their specific needs. With a wide range of features and a solid track record, iGamingPlatform has attracted a loyal client base.
Features and functionality
Detailed analysis of these companies reveals a few key areas where they are pitted against each other. These range from the variety of games they offer to how they process payments, their scalability and the quality of their customer support.
Most of these providers have provisions for an extensive range of games from leading developers globally. For example, Gamingtec offers a diversified portfolio of thousands of casino games. Payment processing is another crucial factor, where platforms need to support a multitude of options, including cryptocurrencies, to cater to a global audience. SoftSwiss offers a plethora of payment solutions, from traditional methods to Bitcoin payments.
Scalability and customisation options
Scalability is a core consideration for any burgeoning online casino or sportsbook. Platforms such as iGamingPlatform are particularly noted for their scalability features, offering a robust, flexible platform that allows for seamless business expansion.
The stand-out feature of your iGaming business is its appearance and branding. Partnering with a gambling software developer should ensure that you have plenty of options for customised branding that are tailored to resonate with the evolving marketplace. iGaming providers offer differing levels of scalability and customisation.
Soft2bet, for example, provides 100% customisable front-end solutions, allowing businesses to tailor their look and feel in line with their brand aesthetic. Gamingtec's white label solutions include a range of off-the-shelf branding options, while their turnkey solutions can be fully customised to ensure your branding appears front and centre.
Licensing and regulatory considerations
Compliance with licensing and regulatory requirements is crucial in the iGaming industry. The expertise of iGaming platform providers in obtaining licences for different jurisdictions and ensuring that regulatory requirements are met means that these companies move beyond software developers to true business partners.
Look for providers that have a strong compliance record who can assist you in navigating the complex landscape of licensing and regulations. A provider like Gamingtec has a stellar track record in this domain, assisting clients in navigating through the complexities associated with licensing and continuous compliance with ever-changing gaming regulations.
Pricing structures and cost analysis
The cost of launching and operating an iGaming platform extends beyond just developing and running it. It can include the expense of managing and maintaining tech infrastructure, deploying updates, providing customer support services and ensuring ongoing regulatory compliance. Because of this, prices can vary significantly between providers, depending on the specific product details.
Different pricing structures are also employed – some providers charge a start-up cost plus a monthly fee for maintenance and support, while others operate on a revenue-share basis. Many companies will offer a range of product packages to cater to diverse business needs. BetConstruct, for instance, offers flexible and transparent pricing models, including a free trial. Solution prices start from as little as €5000 for simple games, with the option to add features as required. A full turnkey solution from Gamingtec typically costs €20,000 to set up, with other platform options available.
Conclusion
Choosing the right iGaming platform provider is a critical decision for operators in the online gambling industry. The good news is that the market consists of a diverse group of reputable, experienced companies, with products to suit differing needs and budgets.
By comparing the key players, analysing features and functionality, considering scalability and customisation options, evaluating licensing and regulatory considerations, and conducting a cost analysis, operators can make an informed choice that aligns well with their business objectives.